Rhinoplasty is the second most popular cosmetic surgery in the world. If you have ever considered having this procedure, you know how difficult it is to find out what it will cost before you book an initial consultation. This article helps unravel the knotty issue of the total costs of a rhinoplasty.
People have nose-reshaping surgery (rhinoplasty) for many reasons. A significant number have revision rhinoplasty surgeries. But if you have been thinking about having a nose job, you know it's nearly impossible to find the actual rhinoplasty costs online. As with most other cosmetic surgery, to get a clear indication of the total costs of rhinoplasty in Australia, you need to visit a surgeon who performs cosmetic nose reshaping procedures.
Nose Job Fast Facts
Rhinoplasty and age. In general, candidates for rhinoplasty should be done growing. Facial growth in teens and young adults, for example, can affect the look and function of the nose over time. The exception is pediatric patients with a congenital facial disability, such as a cleft palate.
Additionally, patients should be in good overall health and should not smoke because smoking can lead to poor blow flow and increase the risk of tissue damage. Rhinoplasty is possible for teens who understand the procedure and have full parental consent. Ideally, girls should be at least 15 or 16 years old before having a cosmetic procedure; boys should be at least 17 or 18. If combined with a septoplasty (straightening of the septum), this procedure can improve a patient's self-confidence and breathing.
Rhinoplasty mission. Suppose the rhinoplasty goals involve facilitating better breathing and improving appearance. In that case, the procedure might include the following:
Removal of the nasal hump.
Reshaping of the nose tip.
Reshaping or resizing of the nostrils.
Increasing or decreasing the nose's overall size and projection.
Length of the procedure. Rhinoplasty generally takes 1.5 to 3 hours and is usually an outpatient procedure. In "closed rhinoplasty," incisions are made within the nostrils – a technique with limited ability to make changes. In "open rhinoplasty," an incision is made across the tissue between the nostrils and within the nostrils. These incisions heal very well and are barely visible.
Nonsurgical nose job. Liquid rhinoplasty, or nonsurgical rhinoplasty, is a series of office-based procedures done while the patient is awake. Injectable hyaluronic acid fillers are used to alter the shape and size of the nose without invasive surgery.
Cost of Rhinoplasty
Why can't you find the actual costs of rhinoplasty online or in advertisements? Medical service providers, including surgeons, are bound by the Australian Medical Board's Guidelines for Advertising Regulated Health Services. The guidelines discourage advertisements that contain inaccurate price information or provide a price and then list conditions or variables that can alter that price.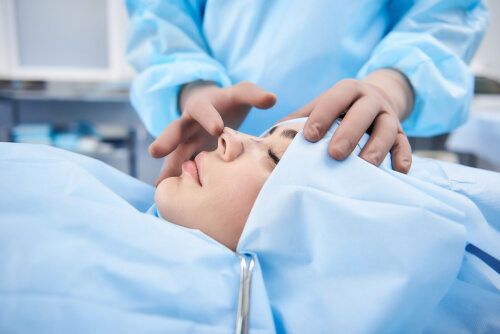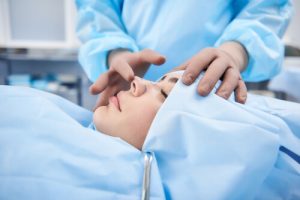 From a surgeon's point of view, it is impossible to give a specific cost for any cosmetic procedure because each individual's needs are different. Providing a ballpark figure or a range of the expenses you may have to pay for nose reshaping can also land them in trouble. This is why you don't see surgeon's websites, brochures, or advertisements indicating the real costs.
If you want to find out the costs of rhinoplasty in any city in Australia, your best option is to consult a specialist rhinoplasty surgeon. It might be a good idea to have a consultation with more than one surgeon before deciding to go ahead.
What makes up the Total Cost of a Rhinoplasty?
Typically in Australia, a nose job (rhinoplasty) will cost between AUD 8,000 and AUD 20,000. This is broken up into the following parts:
Surgeon's fees – May range between AUD 5,000 and AUD 15,000, depending on the exact procedure.
Anaesthetist's fees – Estimated at approximately AUD 1,250
Hospital costs – May vary between AUD 1,500 and AUD 2,000
Please be advised that this is a rough estimate of your rhinoplasty cost in Australia. This is just to give you a ballpark figure of what to expect when budgeting for your plastic surgery.
The wide variations in the costs of rhinoplasty quoted by different surgeons are because of combined variations in the above items.
Now let us look at each of these components in detail.
Surgeon's Fees
A rhinoplasty specialist or facial plastic surgeon's fee usually includes the cost of the nose job, including pre-operative and post-operative care. That means you do not need to pay extra for a specified number of follow-up visits.
The surgeon's fee for rhinoplasty depends on the surgeon you choose. The extensive range in expenditure reflects differences in surgeons' expertise in nose reshaping surgery, professional qualifications, experience, professional recognition, and popularity.
You should choose a surgeon with the requisite training for your rhinoplasty procedure. Most surgeons say that rhinoplasty is one of the most challenging surgeries to perform. It is also one of the few cosmetic surgical procedures with high revision rates. This is because a nose job combines both science and art, and the most minor things can have huge repercussions, both positive and negative.
On another level, surgeons' fees are also likely to differ based on where their offices and practices are located. Your surgeon should provide you with a detailed breakdown of costs at the initial consultation. The surgeon's professional fees can go into multiple thousands, with wide variation among practitioners. Through your online research, you may have seen doctors' fees ranging between $6,000 and $15,000.
Fees charged by individual surgeons also vary depending on the type of rhinoplasty procedure needed. This is fair enough since more complex surgical treatments require more expertise, skill, and longer hours in the operating room.
Initial Consultation Fees
An initial consultation fee will also be when you first see a surgeon regarding a rhinoplasty. We separated this from the surgeon's professional fees because your first visit differs from another's. A surgeon may require you to undergo several diagnostic evaluations and tests, while others will only require a physical examination during your first meet-up. Again, how much the initial consultation fee will depend upon the surgeon.
Consultation fees can range between 100 AUD to 500 AUD. If you see more than one surgeon, you will also have to pay a fee for each consultation.
Anaesthetist's Fee 
Fees for the anaesthetist depend on their qualifications. Just like most other professional medical specialists, anaesthetists do not have a standard scale of fees. However, according to the Australian Society of Anaesthetists, the fee charged is determined by the Medical Benefits Schedule (MBS) number or the Relative Value Guide (RVG) number.
For cosmetic procedures, the hourly charge for an anaesthetist is around 600-650 AUD. Nose surgery can take anywhere from one to three hours, so on average, you can expect the anaesthetist's fee to be around AUD 1,250.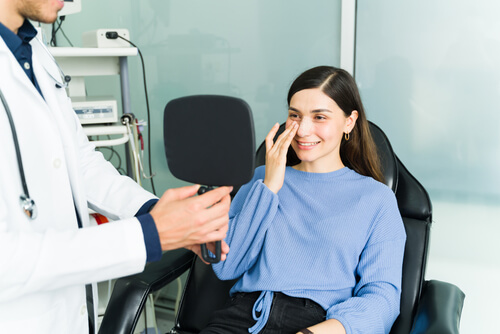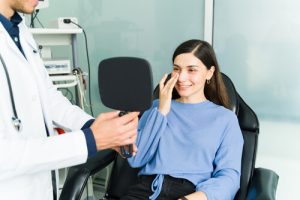 Why should you want a qualified anaesthetist? The anaesthetist watches over your life and vital functions while you are asleep. You want a qualified physician who knows the ins and outs of anaesthesia, troubleshooting, and potential risks when you are undergoing general anaesthesia. Besides safety, the skill of your anaesthetist will be a factor in your comfort, both during and after the nose surgery procedure.
Most surgeons will only use a qualified anaesthetist, and their fees far exceed those of a regular doctor performing the same duty.
Hospital Fees 
Hospital fees vary significantly from facility to facility. You need to make sure you go to an accredited facility with well-trained staff and high standards. Most reputable surgeons use only such facilities.
The critical element of the hospital cost is the operating theatre fees.
Hospital fees can start at 1,500 AUD and vary widely, going into thousands of dollars over this figure. Usually, the hospital fees for a rhinoplasty procedure do not include an overnight stay. The price most often quoted is the cost of a day procedure, which involves one to three hours in the operating theatre and the time it takes for you to recover from the effects of anaesthesia. If an overnight stay is necessary, the costs may be higher.
Other Costs
There may be other costs involved in having a rhinoplasty, over and above the key ones mentioned above.
Cost of medical tests, if any – It may be necessary for you to undergo specific medical tests before surgery, depending on your health and other medical conditions you have. It will be essential to pay for them separately. You may also be required to have a CT scan to ascertain whether or not your septum is straight.
Cost of additional procedures – Additional procedures during the rhinoplasty surgery may involve additional fees. Some additional standard procedures include a graft from another part of your body if you have requested any part of your nose to be made larger or changed dramatically. Your surgeon may also charge a supplementary cost for open nose operations, which require more time to perform. Many patients choose to combine rhinoplasty with other cosmetic procedures. Many surgical specialists perform procedures such as chin augmentation, blepharoplasty, brow lift, and facelift in conjunction with rhinoplasty. Any other surgical process included with your rhinoplasty will add to the cost in some ways.
Geographic location – Another factor that will influence your plastic surgery cost is the area of the centre. To locate a respectable plastic surgeon and a reliable facility, look in your area and in different territories you can comfortably head to or find other clinics far from your location. You may see that a facility that is only an hour's drive away, for instance, will cost considerably less or sometimes more than a centre in the town or city that you live in.
Is the Cost of Rhinoplasty covered by Medicare?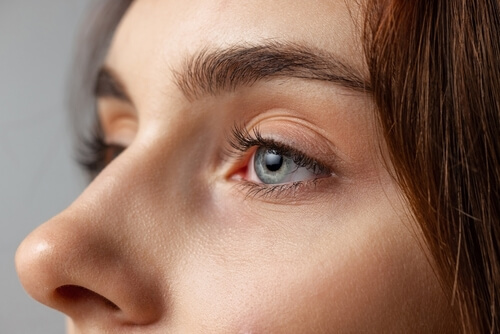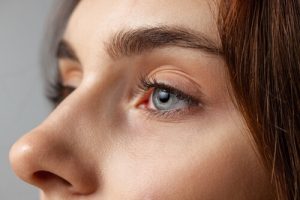 Medicare will only pay benefits for plastic surgery if it is considered medically necessary and not a purely cosmetic procedure. So the answer to this question depends on why you need nose surgery. If your nose requires reconstruction because of trauma, functional problems, congenital disabilities, or breathing problems, Medicare reimbursements may cover some of the costs. Your surgeon will be able to advise what rebate is applicable. You will need a referral from your GP, so it may be helpful to obtain that before visiting your surgeon. A GP referral can also entitle you to a medicare rebate for the consultation with your surgeon.
On the other hand, if your surgery is undertaken purely for aesthetic reasons, it is classified as a cosmetic procedure. Medicare does not cover the costs of cosmetic surgery.
Is the Cost of Rhinoplasty covered by Private Health Insurance?
A private insurer may cover rhinoplasty surgery if the referring doctor says it's necessary for the patient's health and well-being. A functional or therapeutic rhinoplasty involves modifying the external/outside nasal structures to improve breathing or reconstruct abnormal nasal anatomy due to trauma or natural deformity. A top-level or mid-level policy would be necessary for private health insurance to contribute to rhinoplasty costs.
Whether your private insurance fund covers the costs of rhinoplasty depends on the type of coverage you have. Depending on your policy, some funds cover the hospital fees and a few other costs. Whatever elements are not covered by private insurance are out-of-pocket payments for you. Before having the surgery, clarify with your insurance fund what exactly is and is not covered.
We hope this article gives you a better idea of the costs involved in nose reshaping surgery. We welcome your comments on this article.
References:
https://www.medicalboard.gov.au/Codes-Guidelines-Policies/Advertising-a-regulated-health-service/Guidelines-for-advertising-regulated-health-services.aspx
https://www.goodrx.com/health-topic/procedures/nose-job-cost
https://www.webmd.com/beauty/cosmetic-procedures-nose-job-rhinoplasty