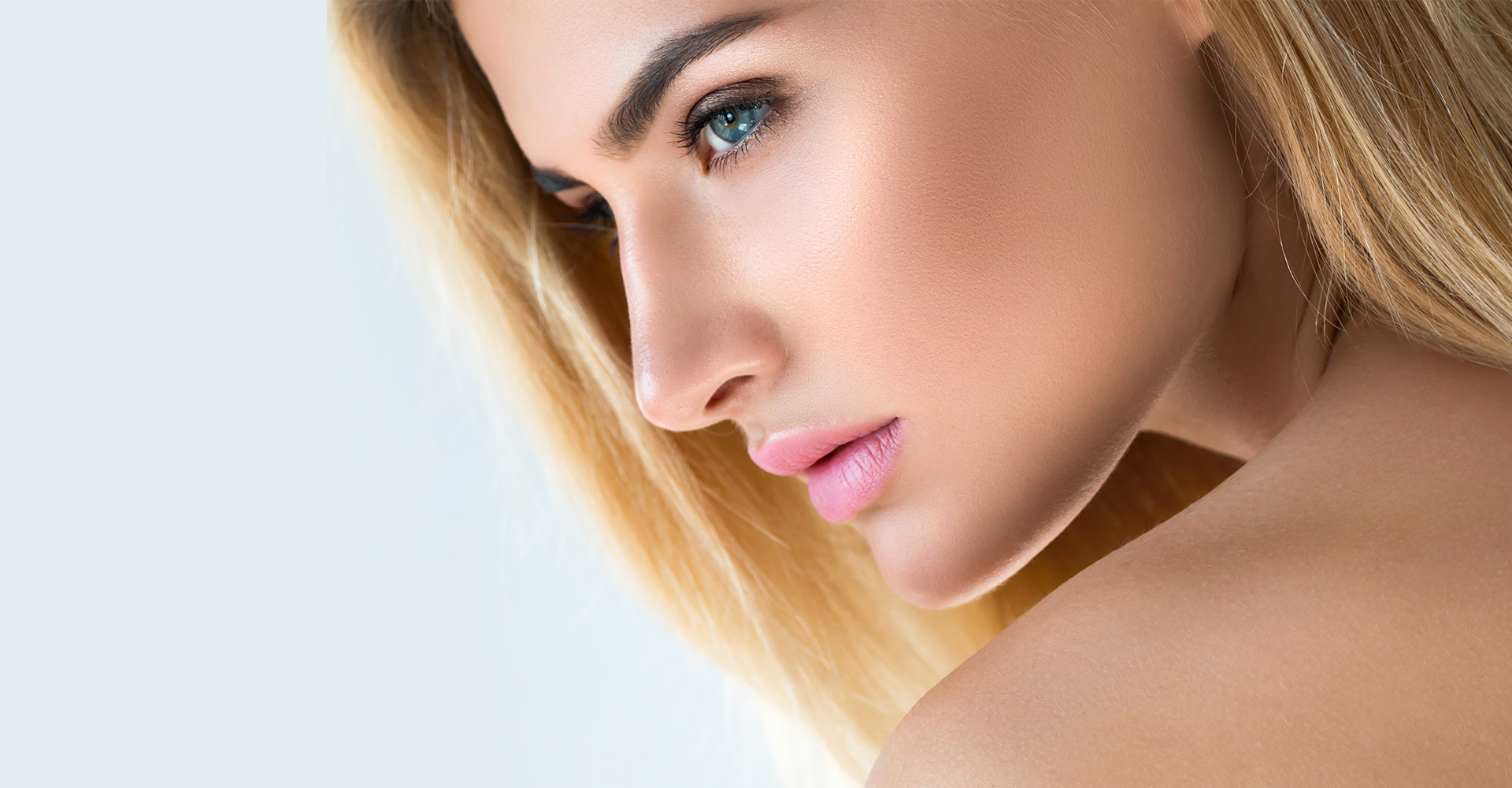 Affordable Surgeons That Don't Sacrifice Quality for Cost
Are you planning a rhinoplasty in Sydney? Plastic surgery is a big commitment and should be regarded with care and attention by a qualified cosmetic surgeon that both suits your budget and aesthetic needs.
High-Quality Services in Sydney
Rhinoplasty is one of the most popular surgery procedures available for cosmetic correction. When shopping around for a cosmetic surgeon, most patients are looking for someone who has proven results and a good bedside manner. With the right surgeon, you should feel comfortable asking questions and discuss your body goals and what you desire to see corrected in your appearance. At Refine Cosmetic Clinic, we take the time to carefully explain all recommendations and options to our clients to help them understand whether facial surgery is right for them. When discussing what a nose job cost in Sydney, you may be surprised to find that many facilities are flexible and offer payment plans to help ensure everyone can enjoy the benefits of plastic surgery.
Finding a Highly Qualified Surgeon in Your Budget
One of the most commonly asked questions among patients considering rhinoplasty is 'how much does a nose job cost?'. The response for each patient may vary slightly, as it is important to remember that every procedure will be customised to suit your individual aesthetic concerns. We try to steer patients away from deciding based solely on what a rhinoplasty costs. This is how many patients end up with botched surgeries by inexperienced surgeons.
Instead, we recommend taking the time to look through before and after pictures and read reviews of real patients in Sydney or NSW who have received treatments from the surgeon you are considering. Surgeons with decades of experience are likely to know what type of procedures are ideal for achieving specific changes in the nasal structure, as well as what a nose job may cost in Australia.
How Rhinoplasty Can Benefit You
The obvious goal of plastic surgery is to correct imperfections in the face or body that can distract from your appearance or cause you to feel insecure about your looks. It is normal to have blemishes and features that you may be unhappy about, as nobody is perfect and almost everyone has some sort of natural defect. For some patients, this can affect their idea of themselves or their quality of life, causing depression, shyness or self-esteem issues. A plastic surgery procedure can help to correct these imperfections to achieve among your facial features and enhance your natural profile.
Who is a Good Candidate for Sydney Rhinoplasty?
If you have ever felt shy, uncomfortable or unhappy with certain aspects of the entire shape or size of your nose, you might benefit from a rhinoplasty procedure in Bondi Junction. Men and women can be a good candidate, so long as they have realistic expectations and are in good general health. Smokers and patients on certain blood thinning medications may need to reassess whether rhinoplasty is an ideal option, as this can greatly increase risks of complications during surgery.
You may be a good candidate for rhinoplasty if you wish to:
Remove a hump on the nose
Straighten a crooked bridge
Correct damage sustained by a broken nose or injury
Reshape the tip of the nose
Alter the size or shape of the nostrils
Open the breathing passages or correct a septum issue
Change the overall size of the nose
Call us today at (02) 8599 7161 to set up an appointment for your initial free personalised consultation with our experienced Consultant in Bondi Junction, who is closely working with the doctors and can answer all your questions..
The journey towards your new, improved appearance may take some time, but once you find the perfect plastic surgery facility, the possibilities can be endless! At Refine Cosmetic Clinic, we understand the importance of achieving a balanced appearance, especially with facial features! We work closely with each patient to understand what they wish to accomplish with a rhinoplasty or similar plastic surgery in Bondi. Ensuring a positive customer's experience is our top priority, which is why we provide free assessments for patients with an experienced Consultant that works closely with our surgeons. Contact us today to discuss the cost of a nose job at our luxurious facility, located in the Eastern Suburbs of Sydney.
Frequently Asked Questions
Can I Afford a Rhinoplasty?
Plastic surgery is an excellent option for patients who can afford to invest both the time and money into a long-term approach to enhancing their appearance. Before deciding if you want rhinoplasty, discuss with your surgeon whether you can achieve similar results with another, less invasive procedure. If you are unhappy with certain superficial blemishes on or around your nose, for example, you may be able to achieve your desired results with dermal fillers or laser treatments. However, for patients who want to have structural changes done, or have to address complications with their breathing or from injuries sustained in the past, rhinoplasty may be the only option. Thankfully, many payment plans are available to help patients who need financing assistance!
How Much Does a Nose Job Cost?
Determining what a nose job will cost may require a patient to undergo a cosmetic consultation. As it is almost impossible to truly determine the extent of treatment a patient will determine through electronic or mobile correspondence, an examination of the area in question is necessary.
Some clinics may be willing to provide you with a general estimate, but this can often be incorrect if there are additional revisions. Before asking 'how much does it cost to get a nose job', be sure to look into the facility's qualifications and surgical capacity. Additionally, a patient may require in-depth techniques to lengthen or enhance the actual structure of the nose, such as bone or tissue grafts. This can often affect your nose job cost, as well. Here are some of the factors that must be considered when calculated costs:
Anaesthesia, including the cost of the anaesthesiologist
Operating theatre fees
Surgeon and assistant fees
Follow-up visits
How Can I Find a Cheap Surgeon?
There is a high demand for plastic surgery in Australia, so there is likely to be many resources available to help you find the right rhinoplasty surgeon for you. Naturally, patients want to find someone within their budget who will still provide them with a high-quality rhinoplasty experience in their local area. Refine Clinic, for example, is located in Bondi Junction and typically serves clients who reside in the nearby Eastern Suburbs of Sydney. However, we often get and are happy to accommodate, long-distance patients hailing from other areas in NSW and throughout Australia. We offer flexible payment plans through MAC Credit, which often help patients feel more confident about making the decision to enhance their appearance.
What Are the Risks of Rhinoplasty?
Every surgical procedure, both cosmetic and medical, carries some degree of risk for the patient. When you work with an experienced plastic surgeon, however, they understand how to minimize these risks and work diligently to avoid actions that could lead to complications.
 Before undergoing rhinoplasty, be sure to discuss any questions you may have with your surgeon. They should also go over some of the following risks and what they will do to help minimize and avoid any issues, such as:
Potential for infection

Bleeding complications

Complications with anaesthesia

Numbness and pain after surgery

Discoloration, bruising or redness

Swelling or inflammation around the surgical site

Septal perforation

Issues with healing or scarring

Unsatisfactory results
What Is a Nose Job?
The term nose job is a generalised phrase that refers to any number of nasal surgery procedures, both medical and aesthetic. Typically, however, when a person or surgeon uses the term "nose job", they are referring to a cosmetic plastic surgery known as rhinoplasty. Rhinoplasty is a corrective procedure that is used to alter the shape, size and sometimes the functionality of the nose. The goal of this procedure is to improve the appearance and attain aesthetic improvements in the face. A nose job may refer to other, similar surgeries, however, like a septoplasty, turbinoplasty, alarplasty or even a sinus surgery. Additionally, your surgeon may combine techniques used for different nasal surgeries to better customise their approach to target unique issues with your nose. When considering what a nose job may cost, remember to specify what type of surgery you are interested in.
What Does a Rhinoplasty Correct?
A cosmetic rhinoplasty procedure is a purely aesthetic surgery that is intended to improve aesthetics in the face and overall appearance. For this type of procedure, which will likely be a reduction or augmentation rhinoplasty, there are different areas that may need correction. Patients may discover that they need surgery on one or all of these areas:
The radix. This is the bony upper portion of the nose the typically starts between the eyes. When this is large or the cartilage is thicker than average, it can cause a visible hump. On the other hand, if the radix is thin or shallow, you may have a recessed area and a bump. To correct this, your surgeon may shave away a small portion or use cartilage from another area of the body to structure the radix in such a way that no bump is present.
Crooked or shift bridge. The approach to fixing a nose that is crooked or shifts slightly to one side is similar to that of a broken nose. A splint can be used to straighten the area, while cartilage from a donor site can help shift the tissue underneath.
Nasal tip. For some, this area may lack definition, resulting in a flat or droopy tip. Others, however, may have the opposite problem and wish to correct a nasal tip that protrudes significantly. A reduction or rotation is a popular way to fix these types of issues and will allow your surgeon to adjust the tissue and cartilage as necessary to reduce bulbous or rounded tips.
Alar adjustments. The alar refers to the nasal tissue that surrounds the nostrils and is typically recommended for patients who want to reduce their size. It's often recommended as a complement to a width reduction in patients who feel the bridge of their nose is too wide.
Claim your free complimentary consultation
What are you waiting for? Contact Refine Clinic and start your journey to a beautiful new you today!