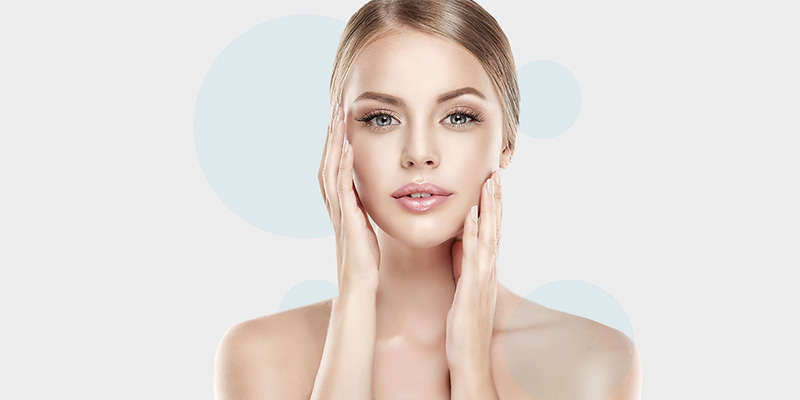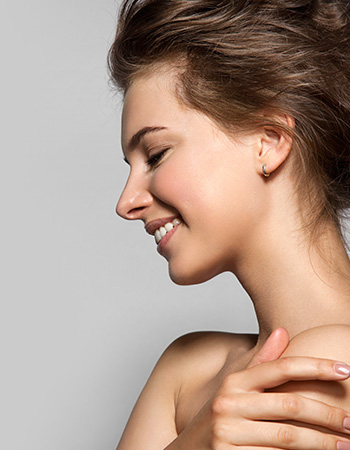 What Does Rhinoplasty Treat?
Nasal surgery is one of the most popular procedures around the world. Many adults opt to alter imperfections that have bothered them their entire lives, while others can treat defects sustained from injury or disease. An Australian rhinoplasty can help correct problems with breathing and snoring as well, stemming from issues like a deviated septum, for example. Some doctors in Bondi may recommend a rhinoplasty or similar nasal surgery to adults or even teens who suffer from nasal complications that can affect their appearance or function. Of course, a nose job in Sydney is most popular among patients who wish to alter, enhance or otherwise revise the current size or shape of their nose.
Who Can Benefit From Rhinoplasty?
A rhinoplasty in Sydney is an excellent option for patients who feel their nose is too small, too large or otherwise disproportionate to their face. They may have suffered from shyness or feeling self-conscious their whole life, and wish to enhance their appearance to achieve a newfound sense of confidence.
Other benefits of rhinoplasty surgery in Sydney include:
Fix a broken nose, which may have permanently affected the function or appearance of your nose
Reduce sinus problems and improve breathing function
Correct defects stemming from birth, such as bumps, clefts, masses
Achieve facial symmetry by correcting a crooked bridge or disproportionate nostrils
Increase the quality of life, with many patients seeing improvements in their careers, relationships and first impressions
Who Can Benefit From Rhinoplasty?
Dr Alan Evans is a highly skilled plastic surgeon with a special interest in facial aesthetic cosmetic surgery. He graduated from the University of the Witwatersrand in Johannesburg, received formal surgical training program at the University of Cape Town and at the Groote Schuur Hospital, and completed his residency with fellowships of the Royal College of Surgeons of Edinburgh in 1988 and the South African College of Surgeons. Since then, Dr Evans has accumulated over 25 years of experience performing ear, nose, throat, head and neck surgery and facial plastic surgery. He is well-known throughout Sydney for his functional and cosmetic rhinoplasty techniques. Dr Evans is a Fellow of the Royal Australasian College of Surgeons, the Royal College of Surgeons of Edinburgh and the College of Surgeons South Africa. He is a member of numerous committees and associations.





Getting a Nose Job in Sydney
Whether you have sustained an injury to the nose, are struggling with snoring or breathing issues or simply have aesthetic concerns you wish to address, a nose job in Sydney can help. At Refine Clinic in Bondi Junction, we strive to deliver some of the best rhinoplasty in Sydney as per our patients' standards. Revision rhinoplasty in Sydney may be recommended to patients who need to correct or adjust a previous procedure. In some cases, patients may discover that they want to further alter or correct their nose, or they may not like the results once they fully recover. At Refine Clinic, we offer patients before and after pictures and real rhinoplasty in Sydney reviews by previous patients to help them make an informed decision.

Decreasing the overall size of the nose

Removing the bump on the bridge

Refining and narrowing the tip

Adding size to increase projection of the nose

Improving the transition between the nose and the upper lip

Restoring the height of the bridge following injury or previous surgery

Straightening a deviated septum (to improve nasal breathing)


Adding size to increase projection of the nose
We offer cutting-edge cosmetic surgery services, such as facial plastic surgery performed by a surgeon who specialises in rhinoplasty procedures. Our goal is to provide high-quality surgical treatment options for the men and women who are searching for top rhinoplasty surgeons in Sydney!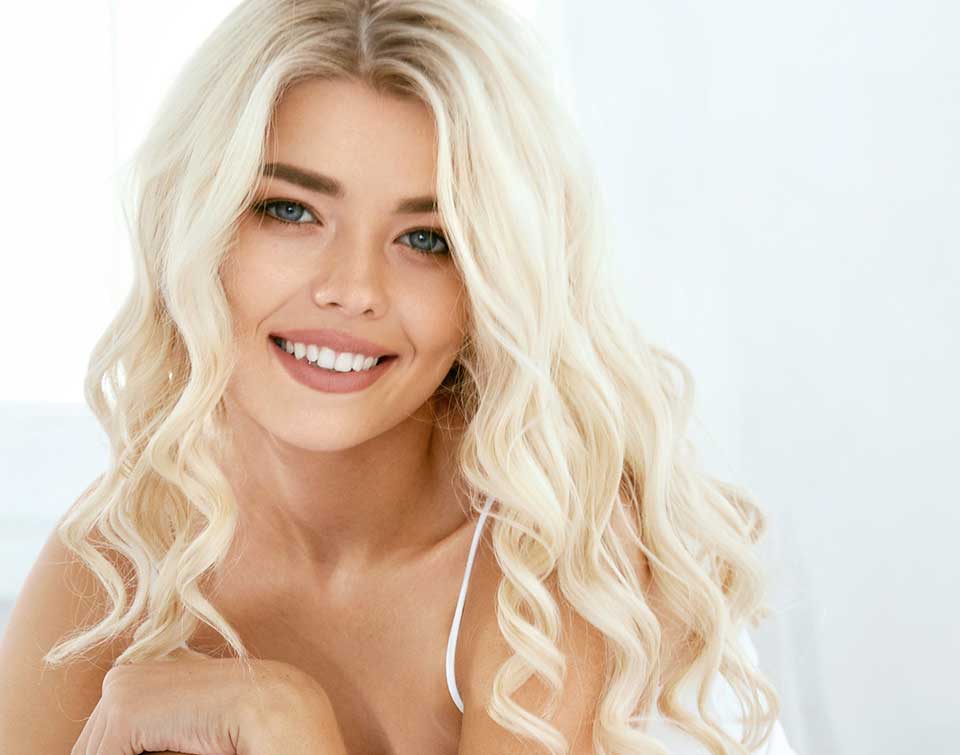 Am I A Good Candidate for a Rhinoplasty?
A top rhinoplasty surgeon in Sydney may recommend a nose job to a patient who has a protruding nasal tip, a bump on their bridge, nostrils that are uneven in size, a nose that sticks out too far or has similar imperfections that distract from their natural beauty. Ideal candidates for a nose job or revision rhinoplasty in Sydney include men or women who struggle with nasal issues that can be improved or corrected with cosmetic surgery. At Refine Clinic, we understand our patients' need to find the best rhinoplasty surgeon in Sydney, which is why we offer free consultations for residents of the surrounding areas who have questions, or want to take the first step towards improving their look.
Finding the Right Surgeon
A facial surgery like rhinoplasty is an extremely delicate procedure that should be regarded with the utmost care. It's important to find a rhinoplasty surgeon in Sydney that is experienced in facial surgery, like an Ear, Nose and Throat surgeon. A nose job in Sydney at Refine Clinic can help you achieve a natural-looking result that complements your current facial structure and contour. Our clinic in Bondi Junction strives to pair patients with one of the best revision rhinoplasty surgeons in Australia to suit their needs, which is why we offer a free consultation with our experienced Consultant to our patients. Choosing a surgeon to perform a nose job in Sydney is a big decision! We encourage you to take the time with our experienced Consultant, who works closely with our doctors, to discuss your aesthetic concerns and what you hope to achieve with a rhinoplasty in Sydney.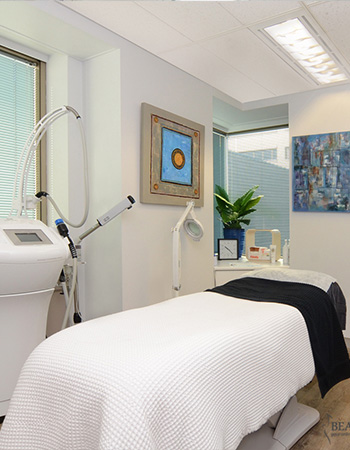 Frequently Asked Questions
How Long Does Rhinoplasty Take?
Rhinoplasty is a highly individualised procedure, and the approach your surgeon takes should be customised to suit your unique facial structure and cosmetic concerns. When searching for a rhinoplasty specialist in Sydney, remember that looking into a surgeon's past experience with a particular technique or approach can help give you an idea of their expertise. How long your rhinoplasty experience takes to complete will depend on many factors, including the complexity of your surgery, the extent of changes being made and the method your surgeon is using. You can expect the procedure to take anywhere from 1 hour for less complicated surgery, up to 4 hours for more dramatic changes.
Can I Resume Work Immediately?
Surgery is an exhausting experience that requires multiple days of rest at the bare minimum. We recommend that our rhinoplasty patients arrange their schedules to allow up to two weeks away from work while they recover. Even with a team of some of the top rhinoplasty surgeons in Sydney, patients will need some time to rest as any swelling, bruising and fluid build-up subsides. It's normal to experience a slight pain or discomfort in the first few days after surgery, as well, so it may be uncomfortable to try to work during this time.
How Do I Know If I Need Revision Rhinoplasty Surgery?
If you have previously undergone a nose surgery and are unhappy with the results, a revision rhinoplasty may be an ideal solution. There are many reasons why a revision rhinoplasty may be recommended, including poor technical skills on the surgeon's part, or difficulties during the healing process. In some cases, too much or not enough tissue or cartilage was removed, causing issues with the function of your nose or breathing passages. Patients who may need a second nose surgery are encouraged to find a doctor that they feel is the best revision rhinoplasty surgeon in Sydney.
What is the Average Cost of Rhinoplasty in Sydney?
A rhinoplasty procedure is a very personalised surgery that is tailored around each patient's desired results and current facial structure. As such, what rhinoplasty in Sydney may cost will vary based on the extent of treatment required. Additionally, patients who are coming in for a revision rhinoplasty may incur different fees. To help offset the costs of plastic surgery, we at Refine Clinic offer free consultations to patients with our experienced Consultant. During this time, you can discuss the various payment options we accept, as well as our payment plans.
Will There Be Visible Scarring?
As with any surgery, there is a risk of scarring or scar tissue developing. When performed by a highly qualified and experienced plastic surgeon, however, this risk can be greatly reduced. Additionally, with rhinoplasty surgery, the technique and approach can affect whether or not a visible scar is left after the procedure heals. A closed rhinoplasty has a lesser risk of scarring but is less effective for complicated or extensive procedures. An open rhinoplasty, however, can increase the risk of scar tissue, but when done properly the scar should be minimal and barely visible to the naked eye.
How Soon Will I See Results?
A rhinoplasty can help enhance your appearance, but it is not for those short of patience. Nose surgery can take longer than other cosmetic procedures to heal, often taking up to a year before full results can be seen. While most major swelling, bruising or discolouration will subside in the first two weeks, minor swelling can still be present around the area. This can impair your ability to truly see the results of your rhinoplasty surgery in Sydney. Many surgeons recommend waiting 12 to 18 months after getting rhinoplasty to decide if they need revision procedures.
What Should I Do If I Want Plastic Surgery?
If you have decided that you want to pursue the possibility of undergoing plastic surgery like rhinoplasty, the first step is to discuss your eligibility with a qualified professional. They should have extensive knowledge and experience in facial plastic surgery, and be able to thoroughly answer your questions, as well as perform an assessment to determine the best approach to achieve your desired results. At Refine Cosmetic Clinic, we offer complimentary assessments with our experienced Consultant who works closely with our surgeons. We want our patients to feel fully educated and comfortable before committing to rhinoplasty surgery. Call us today at (02) 8880 9037 to book your free consultation!
Claim your free complimentary consultation
What are you waiting for? Contact Refine Clinic and start your journey to a beautiful new you today!