The idea of the "ideal" nose shape is relative to each person. What one may consider being the ideal nose shape may not be the same as another person's opinion of such. Some people may have self-esteem issues because of the shape of their nose. Luckily, rhinoplasty surgery can help a person fix their facial features and nose shape to help them achieve the ideal nose.
What can rhinoplasty do?
Rhinoplasty can alter the shape, size and overall appearance of a person's nose. It is commonly referred to as a "nose job". Rhinoplasty can help a person have more self-confidence with your facial features by changing the way the person's nose looks.
Rhinoplasty surgery or a nose job can also help people who have deformities on their nose. If a person was involved in an accident, a nose job can help repair and restore their face to how it looked before the accident. People who need to alter their nose shape can do so with a nose job.
How to get your ideal nose shape with rhinoplasty surgery
Your facial features will benefit from a nose job procedure because even the slightest change in your nose will have an impact on your overall look. There are many types of nose jobs that a person can have done. The key to making sure that the surgeon gets the nose job done right and makes sure you have your ideal of the perfect nose is to be completely clear about the final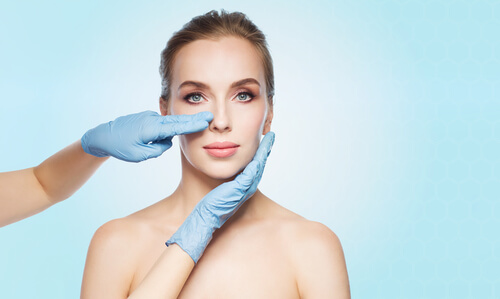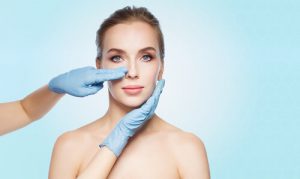 results you want to have and the ideal nose you want.
The final results of your nose job will set in after six months to a year. By then, you will be able to see the perfect nose you had envisioned before the rhinoplasty surgery. You will be able to have more confidence in your facial features as well as your smile after your nose job procedure.
Final thoughts
If you are feeling self-conscious about the way your nose looks, rhinoplasty surgery may be the answer you have been looking for. You can be able to get the ideal nose shape you have been dreaming about if you explain the results you want to achieve to your surgeon.
There is a chance that you may also feel hesitant to undergo the procedure because you do not know a lot about it. It is a good idea to voice out these fears to your plastic surgeon. They will be able to put your mind at ease by explaining to you the procedure of rhinoplasty. Your surgeon will tell you what they plan to do to let you achieve your ideal nose shape.
There are many people who want to alter the shape and look of their nose. If you are one of these people, the first step to getting your ideal nose shape is to find a skilled cosmetic surgeon. Once you find a doctor you are comfortable with, you will be that much closer to achieving your desired and ideal nose shape.