When you hear someone travelling to Thailand, what is the first reason for his visit that comes to your mind? Relaxation? Food? Leisure? Adventure? Business? These are all valid reasons to think of because Thailand is one of the most popular Southeast Asian countries that boasts luxuriously beautiful travel destinations. But to some beauty critics or those who are very interested in plastic surgery, they only see Thailand as one of the best countries to get affordable beauty enhancements. Plastic surgery procedures like liposuction, abdominoplasty (tummy tuck), and rhinoplasty are big hits for tourists abroad to visit this tropical country and get their beauty fix. Let us discover various things about Thailand, the reasons why they are very popular for plastic surgery tourism, and the cost of cosmetic procedures there, like Thailand nose job price.
Thailand: A southeastern paradise
Thailand, formerly known as Siam, is a Southeast Asian country that is surrounded by Myanmar, Laos, Cambodia, and Malaysia. With Bangkok as the capital city, it is a hot pot for tourism for foreigners who would want to experience how to live on a tropical island. Sandy beaches, amazingly authentic Thai cuisine and their world-renowned Thai massage are just some of the many reasons why people all over the world travel to Thailand. Interested in martial arts? Try Thailand's Muay Thai. Want to know about Buddhism? Visit their splendid temples and statues all over the country, from the city proper to the forests. Love shopping? Thailand has the best thrift shops and markets for cheap souvenir and travel finds. Love elephants? Experience first-hand on how to interact with them from different elephant sanctuaries and zoos located in different parts of this tropical paradise. Seems like everything you've been dreaming of to see in a holiday vacation is here, right?
Thailand plastic surgery
Now there is one more reason why so many foreigners are flocking around Thailand and it has nothing to do about the scenic views and other touristy gems found in this Asian country. We have two words for you – plastic surgery. Yes! Oddly enough, Thailand is now one of the most popular destinations for people who would want to get plastic surgery procedures at a fraction of a cost. In fact, Australians opt to visit this southeastern country for cosmetic procedures as evidenced by the average 15,000 Australian visits the have each year. Whether it is a minor or form of surgery, you can be sure that Thailand can offer you a better deal for your money, or so they say.
Why get cosmetic surgery in Thailand?
Skeptic patients, who all have a hard time considering travelling abroad for a procedure, would ask a very sensible question, why Thailand? If you want to have a nose job and you have a competent plastic surgeon at home, why does one have to travel to a far-away destination and spend money on travel tickets just to get the same procedure? Here is what travel agencies and doctors alike would reason out in regard to patronising Thai medical services.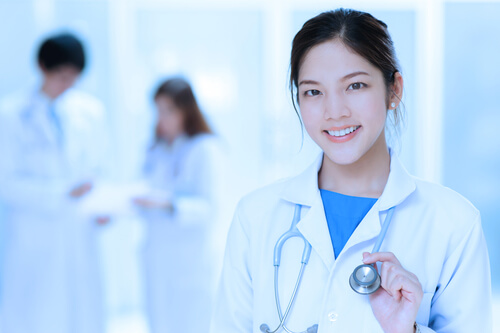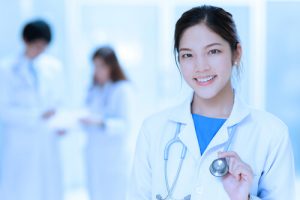 Doctors are trained overseas. Top medical universities all over the world are now very open to teaching foreigners all there is to know about medicine. Those students who aspire in making a name for themselves in their very own country would go and get the education and training that they need and then go back to their motherland and establish a practice using what they were taught abroad. These doctors and surgeons are said to be performing surgeries the same way as what your surgeons would perform at home, making the safety and accuracy of each procedure unquestionable.
Hospitals are considered world-class. Various international hospitals in Thailand offer high-class services to patients at a more affordable price than any Western country. In fact, there are hospitals in Thailand, like the Bumrungrad International Hospital in Bangkok, that are accredited by the Joint Commission International (JCI),  an international organisation that promotes strict adherence to standards of care in over 90 nations around the globe Therefore, you won't feel a hole in your pocket and can still look the way you always wanted.
You can get pretty and relaxed in one holiday destination. With Thai medical tourism, who says you cannot work and play at the same time? Well, this is what many travel agencies do to market Thai cosmetic surgery services to foreigners all over the world. Imagine staying in an exotic tourist destination, free from the hustle and bustle of the city at home, all the while getting your necessary beauty fix. What a good idea, indeed.
The cost of cosmetic surgery is affordable. And we mean extremely affordable. Why? Because the cost of living here is very cheap. If doctors do not have so many bills to pay, they wouldn't need to charge their clients with hefty overhead charges, right? Imagine getting a cosmetic procedure, like Thailand nose job with a price a third of what you are expecting to pay at home. Enticing, isn't it?
Thailand nose job price: How much is it really?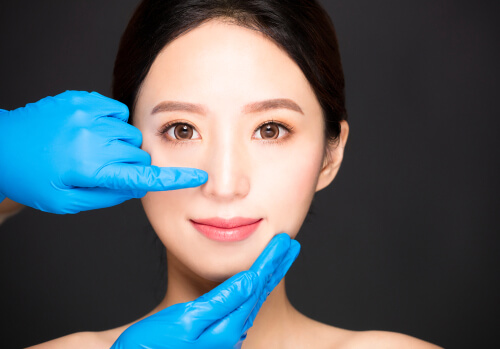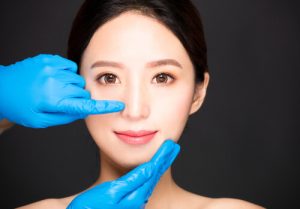 To know the real cost of Thailand's nose job price, one should know what happens during the procedure so you can estimate if the price is really worth it.
What is rhinoplasty? It is the surgical repair or enhancement of your nose's shape, size, height, and profile. This procedure follows standard steps as taught in medical schools, so you can be sure that the nose job Thailand offers has the same steps as that of Australian rhinoplasty surgery.
Depending on your need and preference, your chosen doctor would make incisions located either inside and outside (open rhinoplasty surgery) or just inside the nose (closed rhinoplasty). They would manipulate the nasal bone and cartilage to reshape and contour your nose to fit your overall facial profile. This unique procedure also addresses some medical problems like sleep apnea, deviated septum, and congenital defects like cleft lip and palate. Indeed, getting a rhinoplasty procedure that fits your budget is a very good consideration and would make one go anywhere to get a bargain.
Thailand nose job price? How much and how safe
You can expect that because marketing information for medical tourism in Thailand entices visitors to pay less, Thailand nose job price will just require you to shell out a small fraction of what you are expected to pay at home. Imagine getting your nose job Thailand surgery for as low as $500 for minor fixes, and up to just $5000 for a complicated nose reduction and correction.
Will it be safe? This question is very difficult to consistently answer. Why? Because there are so many cosmetic surgery clinics and surgeons who offer procedures to tourists, some more experienced than the others. Here are just some of the ways that we can help you in finding the safest place to get Thailand nose job price a deal for its worth.
Visit them first.  A tour of the facility and an introduction to your potential plastic surgeon would not be a waste of time. If you can afford to go ahead of schedule, plan your trip at least 2 days before your cosmetic procedure so you can spend half a day checking out all the variables for your surgery, and at the same time make room to decide if you want to push through or not. Never (and we mean, never) undergo a surgical procedure when you still have an inch of doubt in regard to the facilities and the expertise of your surgeon. Make sure to check the credibility of the hospital and the doctor because it is better to be safe than sorry.
Research the net. In this day and age, anyone and anything can be found online. If you are choosing the rhinoplasty surgery technique, cosmetic surgeon, and facility you would want to get your nose job in Thailand, check their reputation and credentials online. As mentioned earlier, make sure that they are licensed locally and abroad. Getting recognised as a member of an international association like JCI or the International Society of Aesthetic Plastic Surgery (ISAPS) is an added bonus.
Do not be shy to ask questions. Can't just imagine why their nose job Thailand procedures are cheaper? Listen to what they have to say. It is through clear communication that you get all the information you need. It can also remove the language barrier as one of the potential reasons for future misunderstandings. Communicate what you want and your expectations for the surgery results and give them the chance to convince you that their services are worth your money and confidence.