We are accustomed to the idea that rhinoplasty makes big noses small and crooked noses, well, straight. There are also others who undergo a nose job to improve the way they breathe, making rhinoplasty a unique plastic surgery procedure that caters to both aesthetic and functional issues of the patient. But if you have a well-proportioned nose that lacks height, would a surgical rhinoplasty be necessary? Let us discover nonsurgical rhinoplasty, its difference from the surgical kind, and how nonsurgical rhinoplasty for nose bridge reshaping can be effective.
What is rhinoplasty?
Rhinoplasty surgery, or colloquially known as a nose job, is a plastic surgery procedure that alters and improves the shape, size, profile, and function of your nose. People who want to make their facial contour more emphasised and attractive would consider getting a nose job because the strategic placement of the nose at the centre of our face would create a big impact indeed. In fact, rhinoplasty is one of the most common plastic surgery procedures in the world today.
Things to consider when having rhinoplasty surgery
Not everyone who wants to have a nose job can get it with a snap of a finger. A licensed plastic surgeon would assess your overall health to determine if you are fit to be a candidate for this small but major surgical procedure. Here are some of the considerations doctors look at.
Age. A patient should be of legal age, preferably between 15 to 16 years old. Not just because major surgical procedures require parental consent for minors, but also because our noses are still developing as we grow. So if a minor would ask for a consultation from a plastic surgeon for a nose job, the doctor would recommend that they wait a few more years for the nose to completely-develop as it can still change its height, size, and shape.
Race and ethnicity. Keep in mind that the main goal of rhinoplasty is to improve the look of your nose that would be well-proportioned to your facial features. The shapes and sizes of our noses differ from other races, so it is important that we embrace our differences and stick to what makes our noses proportioned to our own features and not compare them to other ethnicities' appearance.
Medical history. Your doctor, upon initial consultation, would ask questions about your personal and family history. It is important for him to know these things so that he can ensure your safety and the nose job's efficiency. Medical conditions that would interrupt your healing and recovery would need to have medical clearance before the surgery commences.
What is nonsurgical rhinoplasty?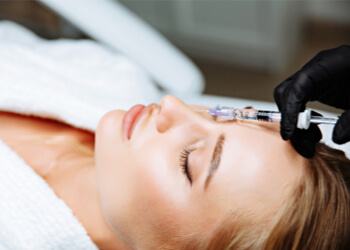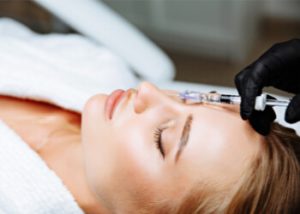 Because rhinoplasty surgery is still considered a major operation, some people are thinking twice if they would still be willing to undergo such a complex procedure just to get their dream look. Some are anxious about how they would look and feel after the surgery, while some are still undecided as to their decision to change their nasal profile. Because of these concerns, doctors begin to find ways on how they can still help these patients without undergoing the surgery. In comes, nonsurgical rhinoplasty, a procedure that, based on its name, is a non-invasive approach to improve the nasal profile as if one underwent a surgical nose job.
How does nonsurgical rhinoplasty work?
The plastic or cosmetic surgeon injects a dermal filler, like hyaluronic acid, into the nose in order to add height or reshape your nose. The way it works depends on the problem your nose would have but oftentimes, it is used to remove the bump on the nose, reshape the tip, or make the nose look smaller.
Why is nonsurgical rhinoplasty for nose bridge popular?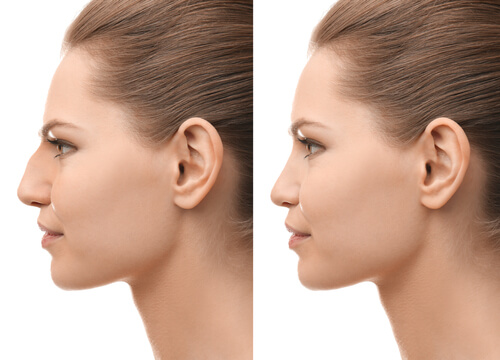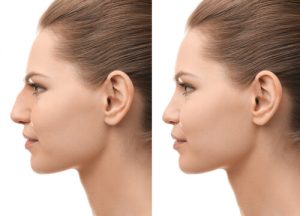 Well, the answer is obvious – most of us are afraid of surgery. Undergoing plastic surgery like rhinoplasty for nose bridge would be a difficult decision especially if you do not know what you would look like, and if you do not want to have days off work. Patients who are willing to undergo a cosmetic procedure who are not ready for the postsurgical effects of rhinoplasty and are not willing to have rest days would quickly choose nonsurgical nose jobs. It is a good decision because:
It is called a lunch-break nose job which means no downtime is involved. Present yourself in the office for the procedure and go back to work after an hour or two, as if you just took your lunch!
You can choose between a temporary or extended (12 months) effect. This would strongly depend on the type of dermal filler you choose. This means that the effects are reversible, so if you are not satisfied, you can be sure that your nose will go back to its normal appearance after a few months.
It is less expensive. Because rhinoplasty for nose bridge is considered superficial, no high costs would be necessary.
Getting curious? Just to make sure that this procedure is the best for you, we would recommend you consult our expert doctors so you can be educated and completely guided on how to find the perfect way to address your concerns and needs.