There is no denying it; everyone wants to look and feel beautiful. Yes, it may sound superficial and shallow, but your self-confidence, satisfaction, and self-appreciation could remarkably improve if you know you look good. It's the very reason why people turn to cosmetic products, and, later on, plastic surgeons for cosmetic procedures like nose correction.
Nose reshaping, fillers, and lifts may sound harmless and simple, but performing these procedures requires meticulous care and utmost expertise from your surgeon. You may ask, 'Is nose correction really for me?' Let us answer all your questions by giving you all the details you need so you can decide if rhinoplasty is the best for you.
Nose Correction: How Do you Want your Nose to Look Like?
Here is a better question: what do you think is wrong with your nose? Does your nose look flat, wide, or asymmetrical? in your opinion, do people tease you or look down at you because of how your nose looks? Do you think changing the size, shape, and alignment of your nose would make you like your reflection more? The answers to these questions measure how important you think is nose reshaping for you.
Why do you think changing how your nasal tip looks would greatly affect your overall facial appearance? Many people would want minor tweaks on their eyelids, chin, and even lips. But, when they go to their plastic surgeon, he would only suggest nose correction or rhinoplasty. Why? Because as the centre of one's face, the nose is the most prominent feature that can influence the symmetry, contour, and projection of your facial attributes.
Who should Perform your Nose Correction?
The plastic surgeons that perform nose reshaping should require expertise in the said procedure. Though the surgical site looks too small (some may think so little of your nasal tip), many surgeons consider this as a major operation, having a direct effect on a patient's airway. It is then important that you choose the surgeon that you can trust with regard to achieving your facial ideals.
Your post-surgical satisfaction depends on your surgeon's ability, accomplishment, expertise, and familiarity with the procedure. Moreover, wouldn't it be nice to feel comfortable before, during, and even after your plastic surgery? You can let your surgeon take charge of your comfort and safety throughout the whole process if you trust him.
One thing you can do to ensure this has to do with choosing a doctor who is board-certified and is considered an expert in rhinoplasty surgery, no matter what type it is. The doctor you prefer should put together a way to make you feel comfortable from start to finish, talking openly and asking questions about your procedure.
What can you Change about your Nose?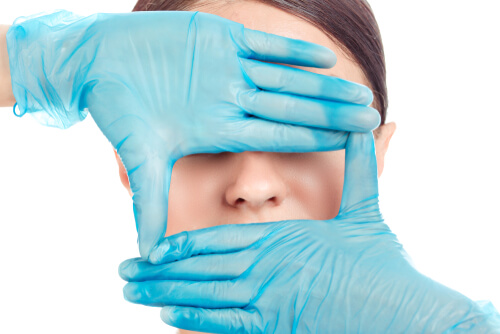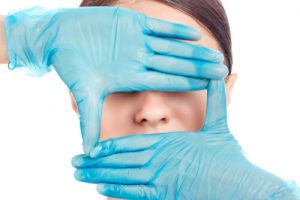 Rhinoplasty can
Make your nose look straight
Improve the size and shape of your nose
Correct the angle and position of your nasal tip
Remove the bump or hump on the bridge
Correct medical conditions like a deviated septum, sleep apnoea, cleft palate, etc.
How is Nose Reshaping Performed?
Your rhinoplasty surgery procedure depends on what type your nose needs. A qualified and experienced plastic surgeon can perform open or closed rhinoplasty.
Open Rhinoplasty
Nose job experts would know that open rhinoplasty is the technique that requires most incisions to be performed inside the nose, with one cut visible as it's outside near its base. Plastic surgeons prefer to use this technique if more elaborate manipulations are required to perform the nose reshaping.
Closed Rhinoplasty
On the other hand, closed rhinoplasty gets the reputation of being the conservative type. The incisions are all performed inside the nose, leaving no trace of cosmetic surgery being performed.
Nonsurgical Rhinoplasty
Due to the modern technology that we embrace nowadays, many plastic surgeons found a way to cater to patients who would want to improve their facial features without going under the knife. Straighter and more feminine nasal tip? This paved the way for nonsurgical rhinoplasty, also called liquid rhinoplasty.
Fillers made with collagen or hyaluronic acid get injected into strategic parts of the nose to make it look straight, smooth, with a slim and elevated nasal tip. As an outpatient procedure, you only need a 30-minute to an hour doctor's appointment, and you can instantly see the results of this cosmetic method.
Which Rhinoplasty Procedure Suits Me?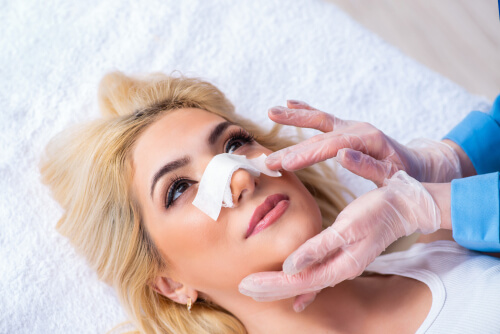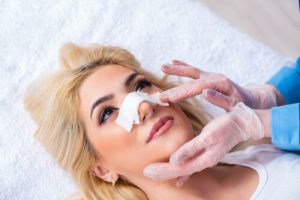 The truth is, your surgeon is the only person who can reliably answer this question. No matter how much you want to keep your plastic surgery under wraps, the extent of correction and management your nose needs would dictate what type should get utilised.
If the modification remains to be superficial, may be closed rhinoplasty is all it takes to address your preferences. Better yet, nonsurgical rhinoplasty can also give you the convenience and efficacy of improving the aesthetic look of your nose without any downtime.
But, if your doctor assesses that major changes and structural alterations are required to make your nose look and function better, he may opt to perform open rhinoplasty. Do not fret yet because if your chosen rhinoplasty surgeon knows what he's supposed to do, he will do what he can so that the cut near the base of your nose would not look too visible and cause keloid formation.
Find the Expert Plastic Surgeons in Sydney
Have you decided that rhinoplasty is the only plastic surgery that can help you see a better-looking you? Head on out, contact, and visit our team at Refine Clinic so we can assist you in any way we can for you to achieve your beauty ideals. Our expert rhinoplasty surgeons can answer all your queries and show you the best way for both of you to reach your best beauty potential.